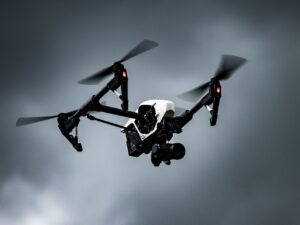 NextGen Federal Systems (NextGen) has recently been awarded a Small Business Innovation Research (SBIR) Phase I contract by the US Army. Under this Research and Development (R&D) contract, NextGen will design and develop a micro drone that utilizes an imaging sensor and advanced autopilot system to support autonomous operation, intelligence collection, and information processing within a small geographical region.
During the Intelligent Multirotor Autonomous Glider for Relocatable Sensors (IMAGRS) R&D project, the team will design a drone system that addresses the U.S. Army's needs for next generation, relocatable (i.e. movable) Intelligence, Surveillance, and Reconnaissance (ISR) sensors. These micro drone sensor systems must be highly mobile, autonomous, and capable of being packaged and remotely deployed to uncontrolled staging positions.
"NextGen is partnered with WVU's Department of Mechanical and Aerospace Engineering (MAE) to combine our expertise in drones, sensors, and autonomous operation with MAE's expertise in aerodynamics, materials, and engineering to develop IMAGRS", said Eric Babyak, Principal Investigator for NextGen.
Target specifications for this micro drone include a 10x10cm collapsed configuration and a 20x20cm deployed configuration. The small form factor, autonomy, imaging sensor payload, and battery requirements necessitates innovation through modeling and simulation, aerodynamic design, dual-use components, light-weight materials, and onboard computing capabilities. These innovations include leveraging composite materials to improve flight performance over traditional multirotor drones and implementation of advanced autonomy behaviors to enable continuous operation.
"IMAGRS has the potential to revolutionize Battlespace Awareness and transform operations in organizations throughout the military, civilian government and commercial sectors," said Chetan Desai, Senior Vice President for NextGen.
In other applications, IMAGRS could be tasked to deliver supplies, dynamically bridge communication networks, and perform remote observations. Organizations around the world continue to aggressively pursue drone-related capabilities. IMAGRS can be adapted to markets including security (banks, various industrial campus's, etc.), first responders, law enforcement, and agriculture.
"IMAGRS addresses current drone limitations by extending flight time while maintaining maneuverability in a small form factor that includes imaging, processing, and advanced autonomy capabilities", said Babyak.
The SBIR program is a highly competitive program created to spurn scientific excellence and technological innovation through the investment of federal research funds in critical American priorities to build a strong national economy. The SBIR program encourages small businesses through Government investments to conduct research and development that leads to development of technology and new discoveries that can be commercialized within Government and Commercial markets.