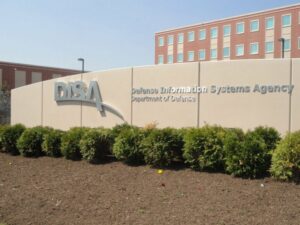 Morgantown, W.Va. (March 2019) – NextGen Federal Systems (NextGen) has recently been awarded a prime contract through the Defense Information Systems Agency (DISA) for independent verification and validation (IV&V) of software in support of DISA's Command and Control (C2) Portfolio.
"NextGen is excited to be working with DISA," said John-Paul Lapps, Vice President of Federal Initiatives for NextGen. "Our team has significant command and control experience that can be a great value to the DISA's C2 software portfolio."
The effort is an overarching approach for fulfilling requirements for IV&V of software across the C2 Portfolio. The C2 portfolio includes four major programs, known today as the Global Command and Control System-Joint (GCCS-J), the Global Combat Support System-Joint (GCSS-J), the Joint Planning and Execution Services (JPES), and the Global Command and Control System-Joint Enterprise (GCCS-JE).
The IV&V support tasks will include test management, system testing, cybersecurity and information assurance support and reaccreditation support via the Risk Management Framework. The work will be conducted at Fort George G. Meade, Maryland, and will add 40 employees to the NextGen team.
"We are looking forward to growing our customer base in the Fort Meade area," said Chetan Desai, Senior Vice President for NextGen.
The total value of the contract is $52,574,624. The base period of performance is March 6, 2019, through March 5, 2020 with four one-year follow-on options.
###
About NextGen
NextGen is an innovative information technology and professional services provider specializing in advanced software solutions as well as comprehensive mission and business support services. Our approach is to design, develop, implement, and manage information technology (IT) solutions that measurably improve our customer's organizational performance. NextGen utilizes a mixed model consisting of mission services and solution development in support of C4ISR critical systems. Our core areas of expertise include C4ISR Software Development, Modern IT Systems Engineering, Modeling and Simulation, and Cyber Security & Data Management. NextGen adheres to industry standard practices and processes including CMMI, ISO, and PMBOK. NextGen places emphasis on recruiting top talent through our proven employee ownership method. We aggressively manage internal costs to ensure competitive salaries for top talent while ensuring cost-effective delivery to our customers For more information on NextGen, contact Arica Rohn at 937-314-4179.