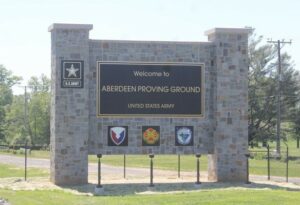 Morgantown, W.Va. (May 2019) – NextGen Federal Systems (NextGen) was awarded a prime contract award supporting the U.S. Army Communications-Electronics Command (CECOM) Software Engineering Center (SEC). Under the third iteration of the contract, NextGen will continue providing engineering, operations and security support at Aberdeen Proving Ground (APG), MD; Fort Huachuca, AZ; Fort Lee, VA; and Picatinny Arsenal, NJ.
"NextGen is excited to continue our partnership with SEC," said Dave Bissett, NextGen's Army C5ISR Division Manager. "Our team has been providing outstanding support and services for the past three years and are looking forward to doing so for the next four."
The scope of work includes operational planning, security, process improvement; and budget, planning, and special study assessment support.
NextGen's support spans a broad set of operations, planning, and security requirements. The total value of the contract is $27,527,066 with a period of performance of February 28, 2019 through February 27, 2023.
"We look forward to the next four years and many more, helping the SEC achieve their short- and long-term goals, further demonstrating our commitment and support to the Army and APG," said Chetan Desai, Senior Vice President for NextGen.