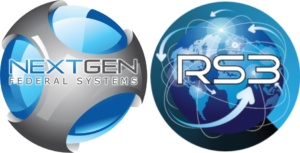 Morgantown, W.Va., (May 2019) – NextGen Federal Systems was named as an awardee of the US Army's Responsive Strategic Sourcing for Service contract vehicle.
The Responsive Strategic Sourcing for Service, also known as RS3, is an indefinite-delivery/indefinite-quantity task order contract vehicle that covers knowledge-based professional services for programs with command, control, communications, computers, intelligence, surveillance and reconnaissance (C4ISR) related requirements.
"Our history performing C4ISR services has helped us get to this exciting place," said JP Lapps, NextGen's Vice President of Federal Initiatives. "Being named an RS3 awardee allows NextGen to further our reach and apply our expertise to the military community." As one of only three (3) HUBZone small business to receive an award, NextGen will be aggressively pursuing "Rule of 2" and socioeconomic task order set-asides under the vehicle, while looking to leverage the 10% pricing preference (FAR 19.1307) available to HUBZone small businesses in unrestricted task order competitions.
Recent and steady growth has led to NextGen's recognition by INC 5000 as the 211th (2016), 440th (2017), and 1092nd (2018) fastest growing company in the US. The RS3 contract vehicle award will be instrumental in the company's growth.
"This is a true testament to the dedication of our talented team," said Chetan Desai, NextGen's senior vice president. "While NextGen is a small business, the services we provide are critical to the posture of our nation's defense."
The Morgantown-based company specializes in software engineering, enterprise IT, program support, and research and development for a variety of Department of Defense sectors.