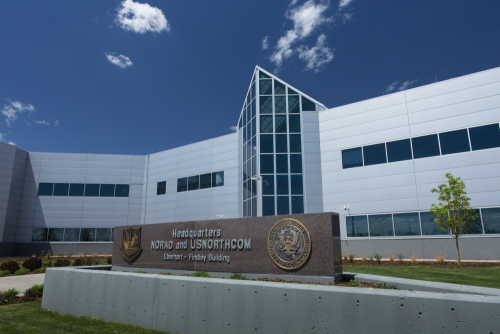 Colorado Springs, Colo., March 2021 – NextGen Federal Systems (NextGen) was awarded the Headquarters (HQ) North American Aerospace Defense Command (NORAD) and United States (US) Northern Command (USNORTHCOM) (N&NC) J84 Analysis and Experimentation Division Analytical Visualization Tool (AVT) Modeling, Simulation and Analysis (MS&A) Support contract at Peterson AFB, CO. 
AVT is a customized Systems Tool Kit (STK) software environment that supports high fidelity sensor architecture modeling and air, missile, and maritime intercept analysis. AVT software currently supports radar and sensor modeling, radar obstruction evaluations, sensor creation and scheduling, sensor architecture analyses, as well as aircraft flight modeling and air-to-air aircraft intercepts. Additionally, AVT acts as central 'hub software,' providing user interfaces for driving inputs and processing outputs from other Modeling, Simulation & Analysis (MS&A) software packages.
"We are excited for NextGen to have won our first OASIS award supporting USNORTHCOM's mission in Colorado Springs," said Joe Roberston, NextGen's Vice President and Group Manager, "We will leverage our extensive experience with radar modeling and simulation tools, such as AGI's STK, to ensure we deliver to exceed customer expectations."
This contract is NextGen's first obtained under the One Acquisition Solution for Integrated Services – Small Business (OASIS SB) vehicle.  OASIS SB is designed to address agencies' need for a full range of service requirements that integrate multiple professional service disciplines and ancillary services/products with the flexibility for all contract types and pricing at the task order level. This award also marks NextGen's first time performing work on-site at Peterson AFB in Colorado Springs, CO.
###
NextGen is an innovative information technology and professional services provider specializing in agile software solutions as well as comprehensive mission and business support services. We design, develop, implement, and manage information technology (IT) solutions that measurably improve our customer's organizational performance. Our core areas of expertise include C5ISR Software Development, Modern IT Systems Engineering, Modeling and Simulation, Cyber Security & Data Management. NextGen adheres to industry standard practices and processes including CMMI, ISO, and PMBOK.
For more information on NextGen, contact Joe Robertson at 937.314.4179.