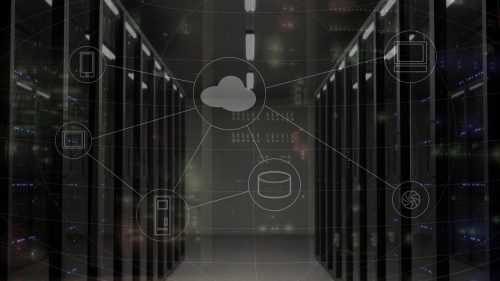 Morgantown, W.Va., June 2021 – NextGen Federal Systems (NextGen) has entered into an agreement with Amazon Web Services (AWS) to become a Select-Tier Consulting Partner in the AWS Partner Network (APN). APN is the global partner program for AWS, a secure cloud services platform offering computing resources, database storage, content delivery, and other functionalities. APN focuses on helping its Partners build successful AWS-based businesses or solutions. NextGen achieved this partnership level through demonstrated levels of AWS-trained staff and proven experience using AWS technologies to meet customer needs.
"NextGen is excited to advance our partnership level with AWS," said Jeremy Loomis, NextGen VP of Engineering, "we will gain access to more resources at AWS, accelerate the training of our engineers, and bring best practices and latest advances in cloud computing to our customers to accomplish their mission."
This partnership enhances NextGen's ability to tap into the vast resources at AWS in bringing the best practices and latest advances in cloud computing to accomplish customer missions. Achieving this partnership level differentiates NextGen as a provider with demonstrated technical proficiency and proven customer success in delivering cloud migration strategy and implementation and leveraging AWS's computing resources to architect and develop advanced applications in the AWS environment.
Being a Select-level AWS Partner will help NextGen pursue new business for AWS cloud migration and implementation. It will also provide more opportunities for staff to become certified with AWS technologies. NextGen's qualifications with AWS cloud technologies are part of a corporate commitment to apply best practices in cloud computing across a diverse customer base.
To learn more about NextGen's partnership with AWS, visit https://partners.amazonaws.com/partners/0010h00001fthJqAAI/NextGen%20Federal%20Systems.
###
NextGen is an innovative information technology and professional services provider specializing in agile software solutions as well as comprehensive mission and business support services. We design, develop, implement, and manage information technology (IT) solutions that measurably improve our customer's organizational performance. Our core areas of expertise include C5ISR Software Development, Modern IT Systems Engineering, Modeling and Simulation, Cyber Security & Data Management. NextGen adheres to industry standard practices and processes including CMMI, ISO, and PMBOK.
For more information on NextGen, contact Travis Lewis at 816.350.9942.