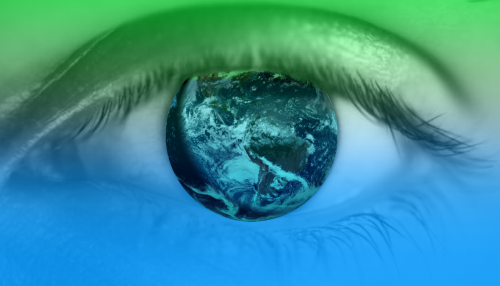 Morgantown, W.Va., July 2021 – The US Air Force awarded NextGen Federal Systems (NextGen) the Enterprise Environmental Portal (E2P) contract. This effort, which includes building a modern web portal and employing a well-honed software factory process, will enable NextGen to contribute significantly to the Air Force Weather (AFW) mission and consequently to the safe and successful execution of military all-domain operations worldwide.
NextGen, recognized as a leader in the application of DevSecOps and Software Factory methods, is partnering with Three Design Group, Octo Consulting Group, and Raytheon Intelligence and Space to deliver the Air Force's long-envisioned web portal. Working collaboratively, the team will create and deliver an efficient, simple, accurate, fast, and tailorable solution using a focused Human-Centered Design (HCD) approach.
"AF Weather was one of the first to use the burgeoning World Wide Web to accomplish their mission but has wanted to modernize their web presence for a long time," said Bob Farrell, NextGen Senior Program Manager and Technical Director. "NextGen is honored at having been chosen to bring them back to the forefront."
NextGen will continually deploy E2P improvements to the AFW Virtual Private Cloud leveraging the WARPspeed software factory's Continuous Integration/Continuous Deployment (CI/CD) pipeline and continual Certification to Field (CtF) process. The outcome of this capability is envisioned to enable the "one operation, one forecast" doctrine for the Air Force, Space Force, and Army, and will be easily scalable to support the rest of the Department of Defense (DoD) and the Intelligence Community.
The E2P Minimal Viable Product (MVP) will be available to AF Weather personnel to explore and provide feedback by Christmas 2021 with the Initial Operational Capability anticipated in the spring of 2022.
###
NextGen is an innovative information technology and professional services provider specializing in agile software solutions as well as comprehensive mission and business support services. We design, develop, implement, and manage information technology (IT) solutions that measurably improve our customer's organizational performance. Our core areas of expertise include C5ISR Software Development, Modern IT Systems Engineering, Modeling and Simulation, Cyber Security & Data Management. NextGen adheres to industry standard practices and processes including CMMI, ISO, and PMBOK.
For more information on NextGen, contact Daryl Everding at (513) 392-1228.