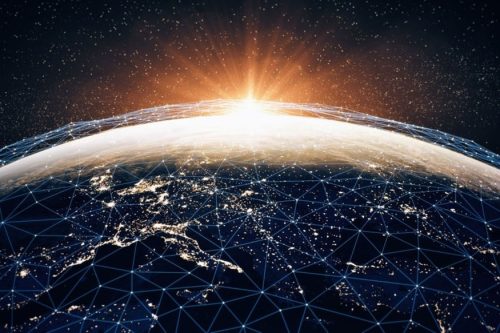 Beavercreek, OH (March 2022) – National Geospatial-Intelligence Agency (NGA) selected NextGen Federal Systems to develop an Enhanced Moving Target Indicator (eMTI) data service. eMTI is deployed into production in the Amazon Web Services (AWS) Commercial Cloud Service (C2S) environment. The eMTI data services provides alerting, ingesting, cataloging, retrieval, and dissemination within NGA's Open Data Store (ODS) architecture.
NGA delivers world-class geospatial intelligence that provides a decisive advantage to policymakers, warfighters, intelligence professionals, and first responders.
Through the eMTI program, NextGen Federal Systems supports a federal team recognized with the prestigious NGA Challenger Award. The eMTI established the first operational dataset contained within NGA's ODS, achieving a new level of relevancy with the modernization and transition of MTI to cloud services. As noted in the award citation by NGA Director VADM Robert D. Sharp, "this shift will have enduring impacts for the Combatant Commands and the Intelligence Community."
"We are excited to see our team support award winning work in development and transitioning the eMTI solution into operations," said Joe Robertson, NextGen Vice President and Group Manager. "It was truly a team effort with our NGA leadership, NextGen engineers, and other associate contractors on the program all pulling in the same direction. It is an honor being part of this high-performance team delivering these vital geospatial intelligence capabilities."
###
NextGen is an innovative information technology and professional services provider specializing in agile software solutions as well as comprehensive mission and business support services. We design, develop, implement, and manage information technology (IT) solutions that measurably improve our customer's organizational performance. Our core areas of expertise include C5ISR Software Development, Modern IT Systems Engineering, Modeling and Simulation, Cyber Security & Data Management. NextGen adheres to industry standard practices and processes including CMMI, ISO, and PMBOK.
For more information on NextGen, contact Joe Robertson at 304-906-9468.