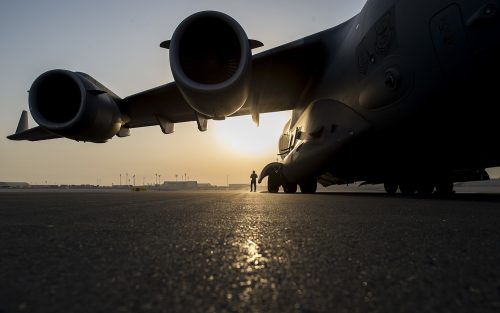 Morgantown, W.Va., November 2023 – NextGen Federal Systems (NextGen) was awarded a contract by the 618th Air Operations Center (AOC) Tanker Airlift Control Center (TACC), to provide Operational Analysis Support (OAS) through the General Services Administration (GSA) One Acquisition Solution for Integrated Services (OASIS) Small Business vehicle. NextGen will support the 618th AOCs mission to execute Rapid Global Mobility, planning, tasking, executing, and assessing the movement of air mobility forces and assets in support of U.S. goals and objectives. 
Through this effort, NextGen will collaborate closely with the United States Transportation Command (USTRANSCOM) and directorates within the 618th AOC to facilitate the development of requirements, business rules, and metrics to capture and analyze data in light of system changes or deficiencies. The resulting heightened situational awareness will allow 618th AOC leadership to take proactive mitigation steps or eliminate obstacles to mission execution.
"This award is affirmation of NextGen's meticulous approach to success and the ability of our experienced team to deliver critical products and services in support our nation's defense capabilities," said Jay Reddy, NextGen Founder and CEO.
Working with 618th AOC customers, the NextGen OAS team will lead efforts to expand the unit's current Business Intelligence Data and Metric analysis capabilities uses tools such as COGNOS and Envision to create products which will provide detailed analysis of a variety of data elements, comparing actual performance of all aspects of Global Mobility Operations against the specified requirements.
The team will also play a vital role in recovering planned and actual airlift mission information on AMC owned and controlled assets from defense transportation systems ensuring mission planners always have the most accurate data available.
"NextGen is honored to have been chosen to provide these services to the 618th AOC and Air Mobility Command" said Travis Lewis, NextGen Vice President. "We understand the role of the 618th AOC in providing a global combat capability and are excited to deliver this critical operational support."
With the company's dynamic resources and proven technical expertise, NextGen is set to deliver cutting-edge solutions and capabilities necessary to allow aircrews to successfully execute their missions.
###
NextGen is an innovative information technology and professional services provider specializing in agile software solutions as well as comprehensive mission and business support services. We design, develop, implement, and manage information technology (IT) solutions that measurably improve our customer's organizational performance. Our core areas of expertise include C5ISR Software Development, Modern IT Systems Engineering, Modeling and Simulation, Cyber Security & Data Management. NextGen adheres to industry standard practices and processes, including CMMI, ISO, and PMBOK.
For more information on NextGen, contact Robert Tammaro at 618-407-2557.